snapchat seems to be the latest digital marketing trend that all the cool kids are using! But does it actually work as a marketing tool?
For anyone who's not familiar with how snapchat works, let me break it down for you. Users share photos and videos with their followers which are displayed for up to 10 seconds. You can also add the content to your "Snapchat Story" which means it will be available for 24 hours. Research would suggest that the app is mainly used by those in the 15 – 18 age bracket. However, that's not to say that people of a more "mature" age are not using it. In fact, these are the people who seem to be taking full advantage of Snapchats marketing power.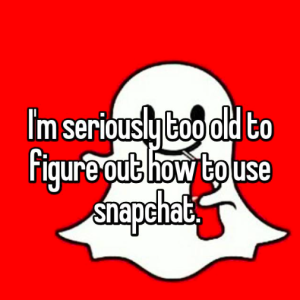 And that's no easy task- Snapchat is a difficult nut to crack. Its all about sharing your journey with people (for 24 hours anyway). I've yet to find an Irish brand who has successfully conquered Snapchat (If you know of any please share). Global brands such as Buzzfeed and Cosmopolitan use the sponsored stories function to promote content. This isn't really an option for local businesses- and does anyone actually view these?!?
Just as I was about to give up hope on the app and head back to Instagram with my tail between my legs something strange started happening. I followed lots of new snappers who own various types of businesses around Limerick. These were their personal accounts but I noticed their businesses were naturally feeding into their daily snap story. And why wouldn't it- if you spend 24 hours with any business owner you'll see just how much time they really spend at the "office" (a lot!)! What I really liked about this was that it was all happening so naturally. No one was forcing me to buy a product, visit a website, use a service etc. I was just tagging along on someone's journey for 24 hours.
And I loved it! It gave me an insight into the person behind the business as well as the business itself. The best part of it all was that these people didn't even know they were doing it. Nothing was forced, it was all natural. No filter needed! I found myself warming to these people- and their businesses!
I've listed a few of my favourites below. I've never met these people and I'm sure they'll be surprised I stalk their Snapchat accounts but they are too good not to share.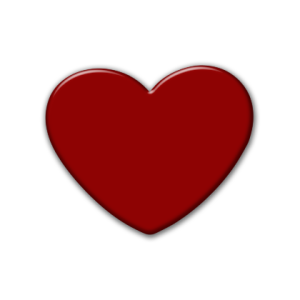 Lorraine Fanneran (HealthyFitBella)
Foodies will recognise Lorraine as the owner of Limerick restaurant La Cucina. She recently started a health and fitness journey and keeps us updated every step of the way through her snap story. She also shares snaps while she's working in the restaurant (If you haven't tried the Rolo cupcakes you haven't lived!). Recently she shared the news that she's opening a second restaurant and told her Snapchat followers the minute the lease was signed! I felt so special! Lorraine is refreshingly honest and so motivating. Her snaps are just the right balance of life/health/fitness/business.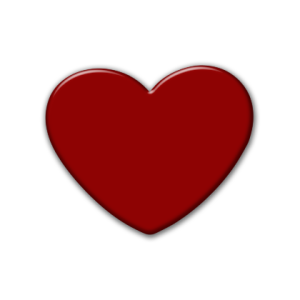 Ian Benson (ibenson3)
Ian is the owner of a health and fitness studio called Studio One. I was introduced to Ian's Snapchat account through Lorraine's snaps. Ian shares mainly fitness related snaps of his personal training clients, weight lifting, spin classes etc. He also did a snap story recently where he shared his own weight-loss journey. Its hard not to like this guy- in particular that wink at the end of each snap! His passion for what he does shines through.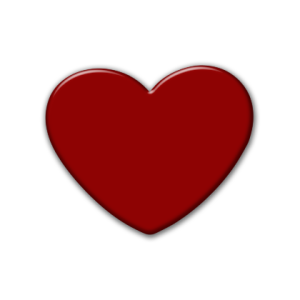 Poppies & Me (Sparkle_ted)
Poppies & Me are photography duo Kate & Sean. Kate fills their snap story with beach sunsets, Greek adventures and a loveable cat. You'll often see their photography work naturally filter into a snap story. This can be anything from the editing process to hunting down the perfect location to photograph a couple. Kate gives a really good insight into what its like to be a photographer and her passion and creativity is evident throughout. I usually end up wanting her life by the end of a snap story!
These are a few other Snappers who keep me entertained daily:
Tullio Orlandi Design (JustTullio)
La Cucina (LaCucinaLim)
Treaty Veterinary Clinic (treatyvets)
Nut Shed (nutshed)
Folkster (folkster.com)
The Pudding Branding Agency (thepuddingbrand)
Leanne Moore (leannecmoore)
These guys have restored my faith in the power of Snapchat as a marketing tool. I feel like these businesses now have a face and as a result I feel a deeper connection with them.
I'll go spinning in Studio One.
I'll continue to eat Rolo cupcakes in La Cucina.
And I'll probably book a  photo shoot with Poppies & Me simply for their amazing cloud photos (Check those babies out!)
In my opinion, this approach works much better than business-specific snapchat accounts. But that's just me! What do you think?
Until next time,
#ShareTheDigitalLove